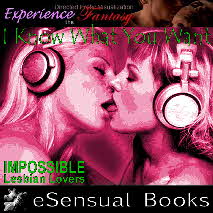 Available Now - Click on the cover above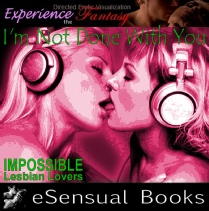 I Know What You Want,
Is narrated by the experienced Jezebel, is all new and uses the Directed Erotic Visualisation technique to carry the listener away on an erotic journey to satisfaction.
"I Know What You Want":
A tender, intimate exploration of sensual pleasures between two women, this first lesbian experience in the series is perfect for the beginner to Lesbian DEV, the bi-curious, and the experienced connoisseur alike. A vanilla experience to explore the softer side of love between two women with a hunger that cannot be denied. Multiple opportunities for release are encouraged in this audio.
"Women Understand Women - Directed G-Spot Masturbation":
Relax, close your eyes and listen to my voice. Together we will explore our own bodies and find new ways to experience pleasure. The surest road to fantastic sex is by knowing your own body. What you like, how you want to be touched, and what you don't like. Masturbation can be a quick fix to relieve the pressure or a journey of self-discovery that leads to sensations yet to be discovered and orgasms that will rock your world.
I'm Not Done With You....